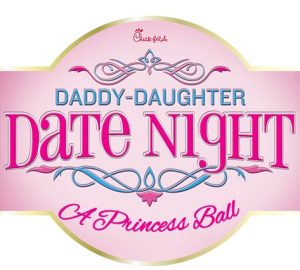 For the second year in a row, Cambree and I attended a daddy-daughter date night (hosted by our local Chick-fil-A), and it was great!
This year the theme was "A Princess Ball" and it was hosted at the Manor House in Mason, Ohio. The night was filled with 300+ little princesses running around, enjoying food and drinks, and a TON of dancing.
Cambree particularly enjoyed getting to meet a few of her favorite Disney Princesses and I enjoyed getting to spend a few hours of one-on-one time with my favorite little princess.
This is a tradition that Cambree and I look forward to each year, and I can't wait until I can bring Cora along as well. I'll definitely feel like the luckiest dad in the room, having an amazing daughter on both sides of me as we walk through the doors.
For all of those dads with daughters, I highly recommend that you check to see if your local Chick-fil-A hosts a similar event.
Thanks to Chick-fil-A and all of those that made the event possible this year!